Testimonials

Rob Hirt
CEO
As CEO of a top ten independent mortgage bank in the US, Mark's insight has been invaluable to me. I consider Mark to be one of the most accomplished residential real estate executives in the industry who continues to stay up on the changing landscape. He has an excellent lens for seeing what's coming around the corner.

Dustin Gray
CEO
It's difficult to overstate the significant contribution that Mark McLaughlin has made to my company, career, and life. He works tirelessly to help our team advance the ball — adding strategic guidance, making connections, and giving meaningful feedback. His follow-through is unlike anything I've ever witnessed. Day after day, he gently pushes me to be a better CEO and makes a positive impact in my life. I am truly grateful to work with Mark and would recommend him to anyone who's serious about taking their company to the next level.

Julie Del Santo
Broker / Owner
Mark has brought so much insight to the agents and staff alike. His guiding light adds a broader perspective that lines up with our philosophy about working together, stronger and better for the good of the whole. He has a gift at presenting data and market insight, so that agents can properly and powerfully utilize this information with the many resources we offer them to help grow their businesses! He always provides great value and leaves them wanting him to come back for more!

Luca Dahlhausen
Co-founder and GM
As a leader at Compass, Inc. and Pacific Union International, Mark has excelled in launching technologies, executing multiple M&A transactions and several JV initiatives. His deep-rooted knowledge of residential real estate has allowed him to provide Realfinity (RF) with valuable guidance to tailor our platform to market needs. With his direction, RF's HomeDashboard product offers any real estate brokerage a solution to earn ancillary revenue, and the technology to provide clients with the right financial products from a variety of sources both pre- and post-purchase.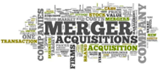 Confidential
Reference on request
Having trusted Mark for years and watched him in action acquiring a dozen companies in southern California, and then selling to Compass, we engaged McLaughlin Ventures to be our advisor through an M&A process. There is no way for us to describe the quality and depth of advice we received. Candidly, there were multiple instances where we received advice on topics we were unaware of we should be considering. Mark's role likely translated into a few incremental million dollars of proceeds.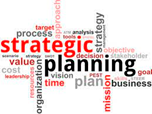 Confidential
Reference on request
Our business needed to make several strategic decisions about our next thirty-six months. These included expansion possibilities, brand positioning, shareholder mix and most importantly our value proposition and messaging to all stakeholders. We engaged McLaughlin Ventures as our strategic advisor. Mark's experience seemed to map to each one of our challenges. The real-life examples we reviewed made our decision-making process so much more comfortable. Our decision to engage McLaughlin Ventures was strategic for sure!