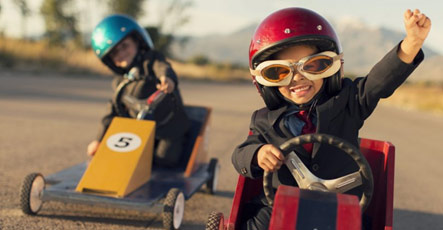 October 4, 2021
What is your Vision 2026?
Have you thought about "Who is Chasing Whom?"
What is your vision for 2026? How will you plan and execute?
I am a friend and huge fan of our industry. I have said many times— as long as our real estate professionals have the trust of their clients, I do not see a #, @ or .com disintermediating our business.
But things are changing at an ever-increasing rate. Nine billion dollars of new prop-tech investments in '21 YTD will 100% "move the needle." One thousand software engineers at Compass will "move the needle."
Stepping away from fifteen years of experience focused on strategic growth of brokerage operations, including nearly a dozen acquisitions, joint ventures, technology investments and a one-of-a-kind China Concierge program, I challenge you to think like Gretsky used to skate. Push boundaries and be willing to embrace the hard and execute on the expensive— others may not.
To quote Roger Staubach, "There are no traffic jams on the extra mile."
Don't model your future based on your bordering competitors as that compromises innovation and greatness. Model your business and your team around the consumer– our real estate professionals' clients!
Gather your leadership team and ask everyone to bring a good idea to a strategic planning meeting (one or two days). Challenge your team to make a few of the good ideas into great ideas. Then agree to execute the great ideas to a standard of excellence.
A former executive at SoFi expressed her approach to consumer finance, "If Chase does it this way, we need to innovate and do it better." Love this! Don't accept the current state. Don't benchmark against the company across the street. Innovate!
In 2017, I started pushing a vision that the race was on "To Connect the Cloud to the Street." "The cloud" being the "disruptors," and "the street" being the legacy company. Would the street rise to the cloud or would the cloud collapse to the street?
Well, the disruptors are here– the street did not exactly rise!
In 2019, Chris Gough, Managing Director, GCA illustrated our industry in nine verticals. Each one of these companies is chasing your clients.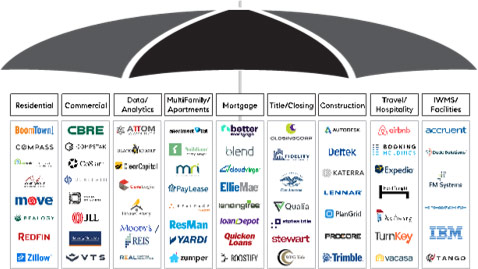 The chase is on! Everyone is chasing your client and your real estate professional.
How do you envision 2026?
We have not seen disintermediation— but the pie might be shrinking. We have new players in our business— iBuyers, mortgage banks like Rocket Mortgage & Loan Depot, conventional banks, institutional investors and countless start-ups offering consumers technology and discounts.
We will sell 6.5 million homes in the U.S. this year— setting records, but what's "eating" at your business?
Have you thought about "Who is Chasing Whom?"
Our clients have voted with their checkbooks (commissions) that they value a real estate professional's advice over a discount. Your teams' knowledge and advice are core to real estate in America.
Your real estate professionals may not know what they need or want until you deliver "it," but they will know you haven't delivered when they get the recruiting call from those who do have "it."
My friend, Brian Solis, and I recently collaborated to address one hundred top team leaders in the U.S. His message was to "Thrive in 2026" your business will need to embrace automation of the mundane and routine and integrate AI for decision support. This thesis was confirmed via a CNBC report on September 17,2021
Push your technology vendors to be ahead of your expectations.
Envision and strive to 2026. Invest in and protect your assets – people!
Remember that our clients are far more demanding of instant gratification than your real estate professionals. In the end the clients get whatever they want because an entrepreneur will give it to them.
I have always said, "Get the people right or nothing else really matters."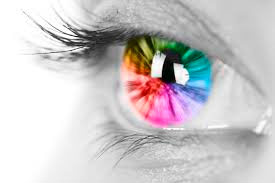 Your people want your everyday presence and your Vision for 2026.
This is Where We Are Now.
Thanks!
Mark
Sign up to join the blog and be notified of updates.