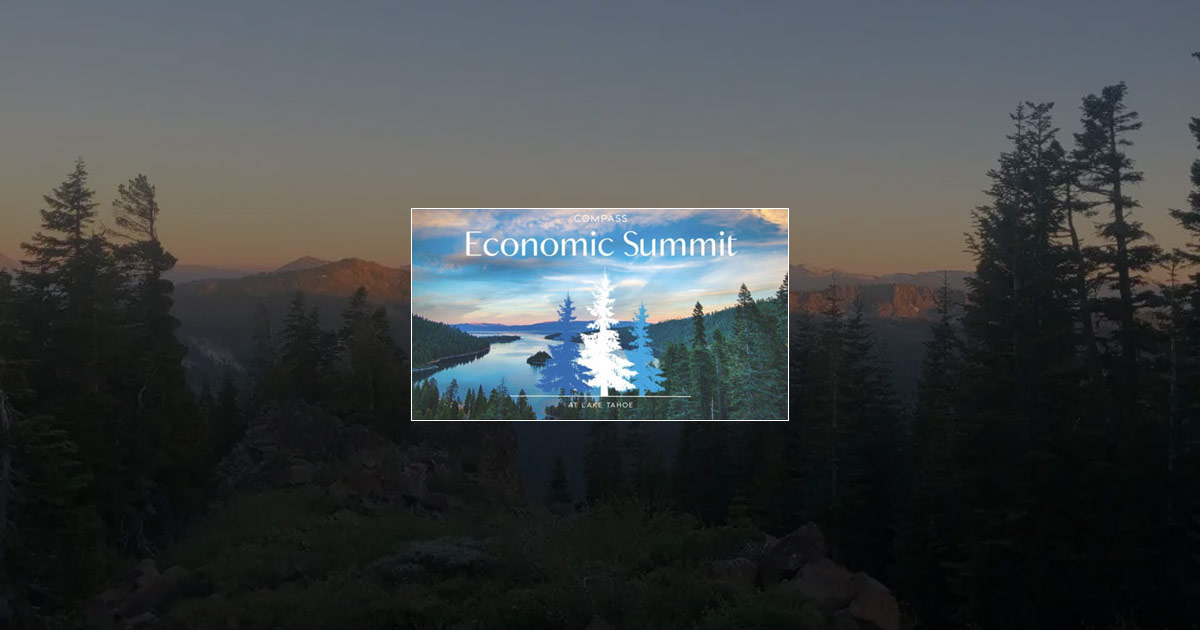 October 4, 2023
Vision, Trust, and Community – Get Closer
Last week, September 27 to 29, I participated in the Compass Summit at the Hyatt Regency in Incline Village, NV. More than 250 real estate professionals, managers, and professional staff gathered and consumed content surrounding everything from the current economic climate to building personal wealth outside of residential brokerage.
One panel discussion was about "When is enough enough, and when does quality of life become your north start?" The answer is different for everyone, but the question itself is powerful.
My presentation was on the future of our business against the backdrop of all current influences. The presentation touched on every topic in this word collage.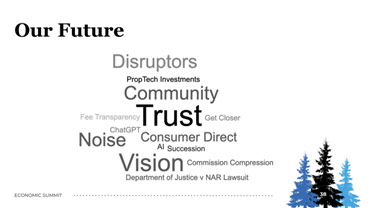 It's my view that the relationship between a client and the real estate professional is based on trust. Trust is developed over time and is a direct result of the real estate professional's experience, knowledge, advice, and recommendations. Trust is a loyalty card, only the client can extend and only the client can take away.
I expanded my view that the three core tenets real estate professionals value in a residential brokerage business are: Vision, Trust, and Community. Three words that are easy to say, but difficult to execute on one without the other. A sense of community is our offices, weekly meetings, collaboration among professionals, and celebrations of success. This sense of community thrives in a trusted environment. Try following a leader's vision without trust.
My closing thoughts had two focuses. First, I am optimistic about the future of the real estate advisor and so optimistic that business plans, growth strategies, and succession planning are vital areas of focus. Second, the trust clients place with real estate advisors is being chased, on a consumer direct basis, by the disruptors plus the financial services, mortgage and insurance industries.
If you think you are close to your clients, get closer!
This is Where We Are Now!
Thanks!
Mark

Sign up to join the blog and be notified of updates.