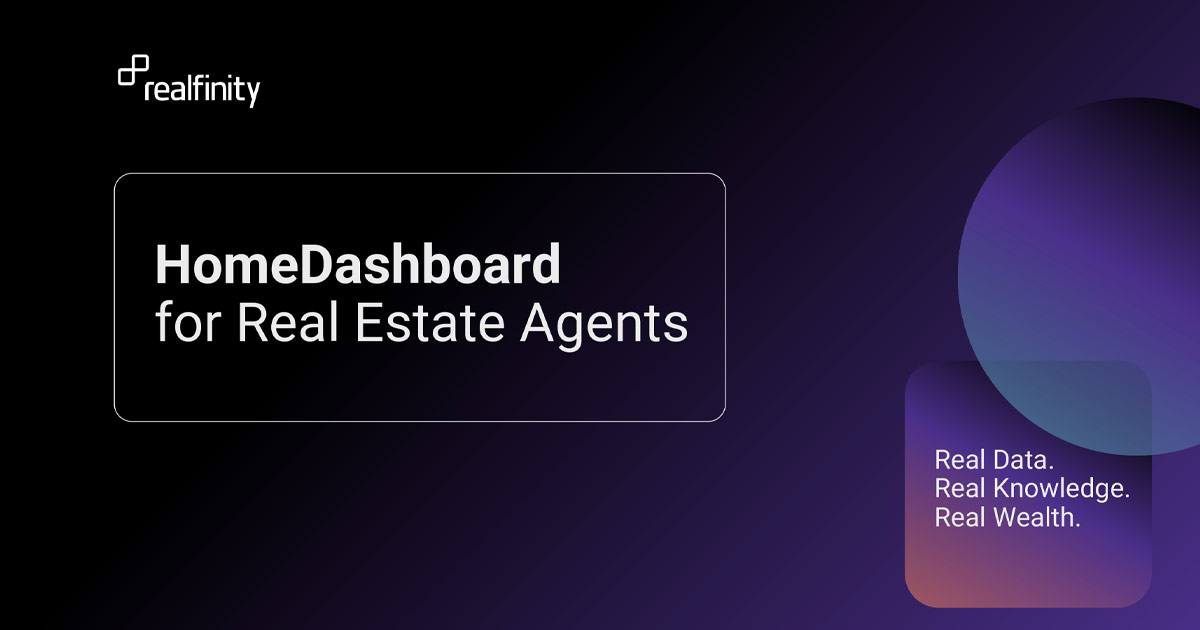 June 12, 2023
Keep Your Clients Closer
The consumer-direct momentum in the residential mortgage business continues to accelerate. Lenders are focused on giving both homeowners & homebuyers a platform to manage their real estate finances. It is inevitable that your clients will adopt an application, so why not provide the application to them with your branding front and center?
For the first time that I am aware of, individual real estate agents may now provide their clients with a real estate finance platform co-branded between them and their favorite loan officer.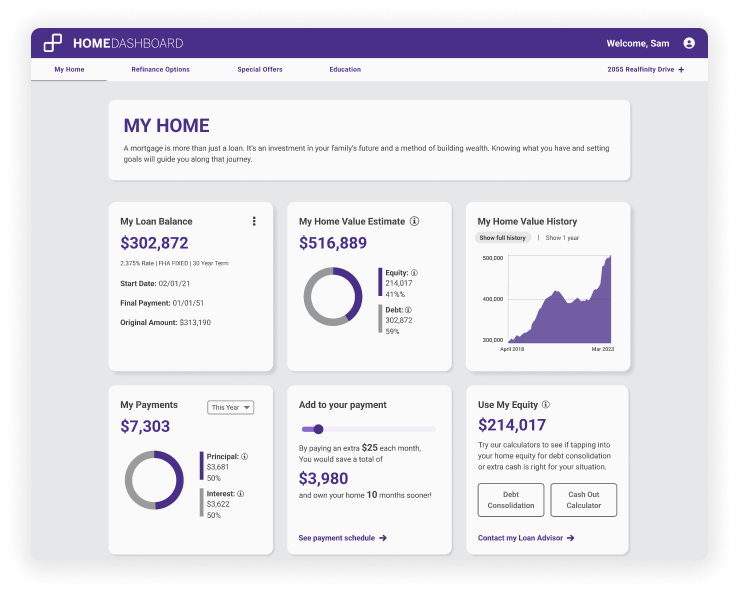 Realfinity.io has just introduced new capabilities to its proven platform HomeDashboard. For the first time, you can deliver a platform to your clients that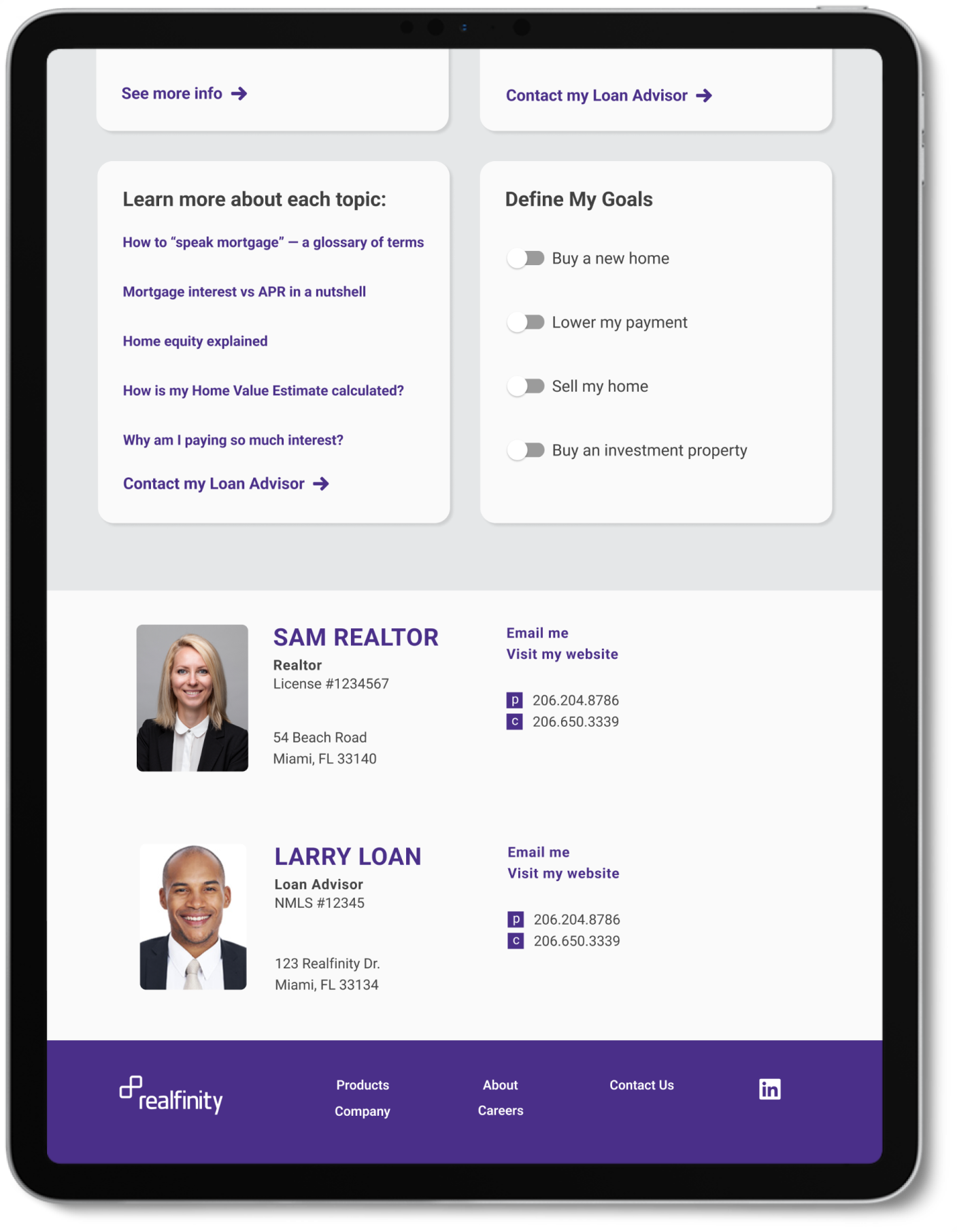 Co-brands between the real estate agent and your favorite loan officer.

Delivers real-time customized finance options fully transparent.

Allows clients to start a loan application and get pre-approved.

Updates both you and your loan officer on clients' property-related activities.
Sign up for HomeDashboard in Florida, Texas, and soon California with Realfinity Mortgage. For agents in other states, exclusive access is available through a lender invitation. Deliver HomeDashboard to clients before others do. Secure your position and stay ahead.
Realfinity Mortgage, an innovative broker, finds the best mortgage rates by comparing lenders on behalf of clients. RFM with HomeDashboard empowers real estate agents and their clients with investment-grade property data, revolutionizing the awareness of available financing options.
If you think you're close to your clients, RealFinity.io gets you closer.
Thanks!
Mark
Real-Finity, Inc., and its wholly owned subsidiary, Real-Finity Mortgage, LLC – NMLS ID: 2445766
For more information, please visit Consumer Access at https://www.nmlsconsumeraccess.org/
Sign up to join the blog and be notified of updates.